Reviews
"Suzanne is simply the best. I can highly recommend her without any reservations. Moreover, I encourage you meet with her face-to-face and not simply via email and forms. Exceptionally knowledgable and helpful."

– William S.
Sept. 2, 2020
"Suzanne has been taking care of our accounting and tax responsibilities for a number of years. She is very thorough, detail oriented and reliable. She is very good at keeping up with accounting regulations and keeping our company compliant with IRS rules and regulations."

– Dennis J.
Sept. 2, 2020
"An absolute great business to work with who you can trust and depend on for quality and efficiency. Five stars across the board. I am grateful to be their client and would always recommend!"

– Kylie Jo
Sept. 2, 2020
"I was most grateful to have Suzanne Hafer file my taxes this year. Her professionalism and expertise allowed me to feel relaxed and very confident in the process even though I dumped my tax burden responsibilities on Suzanne at the last moment.. Thanks so much on a job WELL DONE!"

– Eric J.
April 22, 2019
"Very efficient and effective. I enjoyed meeting with S. Hafer."

– Sharon N.
April 21, 2019
"I love Suzanne! She is fast and very efficient. Pays close attention to every detail. I'm grateful she is always so willing to go the extra mile and that she is always still willing to do my taxes!"

– Kylie
April 21, 2019
"Suzanne is very Professional and efficient."

-Teri W.
April 16, 2019
"Working with Suzanne makes doing your taxes a breeze. She is highly knowledgeable and goes the extra mile to make sure you're taken care of and all your questions are answered. She even incorporates easy business tools like quick books self employed to help keep you organized and make things easier when it's time to file. I highly recommend her!"

– Makaibree R.
April 12, 2019
"Very pleased with the quick completion of the tax forms. Thank you."

– LaRee J.
April 16, 2018
"Suzanne has been a fantastic accountant and tax preparer. I confess that I don't want to spend one second of the time I have left dealing with the insanity of the modern condition of taxes. Suzanne is patient, tolerant, and forgiving of my many errors. You won't find anyone better."

– B
May 15, 2018
"The turn around time is always quick. Suzanne always processes my taxes quickly and efficiently. She always explains everything to me so I understand the results. I really appreciate her professionalism and the way she takes care of me."

– V. Johnson
May 14, 2018
"Trust Suzanne with family taxes and will be a return client!"

– D. Sanders
May 14, 2018
"I love Suzanne. She is super professional and helpful especially with not the worlds easiest taxes. I will be using her again next year! Thank you so again so much!"

– K. Graham
May 14, 2018
"I have worked with Hafer Accounting for over 5 years. Suzanne helps with our corporate accounting, employee taxes in 6 states and our corporate taxes. Suzanne is always very reliable, honest, accurate and a pleasure to work with. I give her my highest recommendation!"

– D. Johnson
May 12, 2018
"Suzanne was terrific. Our taxes aren't the easiest and she handled everything without a hitch. Highly recommended."

– William A S.
May 9, 2017
"This was my first year working with Suzanne. I was worried about changing accountants but found Suzanne very knowledgeable, prompt, and friendly. I would highly recommend her to anyone."

– Debra P.
May 9, 2017
"Suzanne was great to work with. Very professional and looking out for my best interest with my tax records. I would recommend Hafer Accounting and Tax Services in the highest regards."

– Todd J.
May 6, 2017
"Tax returns were prepared accurately and on time. Thank-you, Suzanne."

– Carolyn O.
May 4, 2017
"Suzanne has done Smith Johnson's accounting, finance and taxes for over 5 years. She is easy to work with, very professional and accurate in her work. I highly recommend her company."

– Dennis J.
May 3, 2017
"Suzanne was very helpful, honest and friendly; thank you for helping us with our business and personal taxes."

– Tala
May 2, 2017
"I have been very satisfied with the work Hafer Accounting has done for me on my Taxes very professional and always on time."

– Gordon B.
April 18, 2017
"Suzanne has been working with CaseWorthy for over two years. She has been very instrumental in setting up policies and procedures that have allowed our organization to grow. She has been extremely reliable and I would have no hesitation to recommend her accounting services."

– Scott A.
"One of the best accounting firms, she is honest, efficient and does what is right by her clients. Can not go wrong with Hafer Accounting!!"

– Daynenne W.
"I'm very happy with the service I've received from Hafer Accounting & Tax Services!"

– Martha C.
"Suzanne really came through and saved our bacon! As new business owners, we weren't quite sure how to run our books, do our taxes or even track our sales/expenses properly. Suzanne has been patient, professional and, most of all, punctual while helping us. Her knowledge of Quickbooks is extensive, she was able to fully populate our Quickbooks with accurate information in a very short time. Suzanne has also been our Tax champion. Our business requires complex excise tax and sales tax reporting to the government. Suzanne was able to find and understand the tax code quickly and help us keep things straight. In short, our business depends on Suzanne's professional services and we're very glad to have her."

– Matt O.
"Suzanne has worked with our business for coming on two years managing all our accounting duties using QuickBooks software. She has been responsible for a timely and accurate month-end closing procedures. corporate year end taxes. and payroll that include multiple states. In addition to the daily accounting duties she has also helped us restructure our balance sheet."

– Jeremiah H.
"Suzanne has been our Accountant for several years, not only personally but for our 3 businesses. She is a responsible and energetic person who provides us with monthly financial statements! Reports, tax computations and returns With budgets and forecasts. In addition to handling our monthly books she also audits our payroll. She is always available to answer our questions. Suzanne has an extremely strong sense of dedication to her job and loves to solve problems. She pays close attention to detail and this has resulted in meticulous and accurate work. Her strong sense of responsibility drives her to be an invaluable Accountant. She is truly an asset to our lives. l would recommend her services to anyone and everyone, whether it be individual, small businesses or large Corporations. Call her and give her company a shot, you will not regret it!"

– Shannon B.
"I found Suzanne completely by accident. I had received a marketing flyer on my fax and normally I throw these away. This time I used it to write notes on the back. A week later I turned it over and read it. I decided to give her a try. That was 10 years ago. She definitely has been a blessing and a huge asset to me and my company. She always has the time and the answers for me. With being in Construction we have hit some hard times, she always has a way with working things out and saving us money. My Ouickbook company files are always clean, organized and up to date. She is truly "top notch" I highly recommend her services for all types of businesses and individuals."

– "A happy client!"
---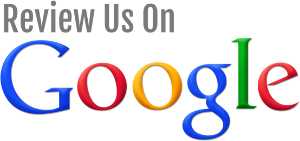 You are also invited to submit a review, below. Thank you!